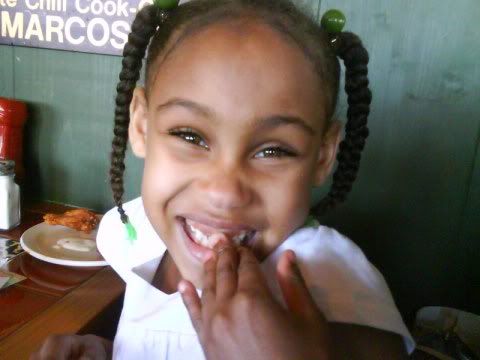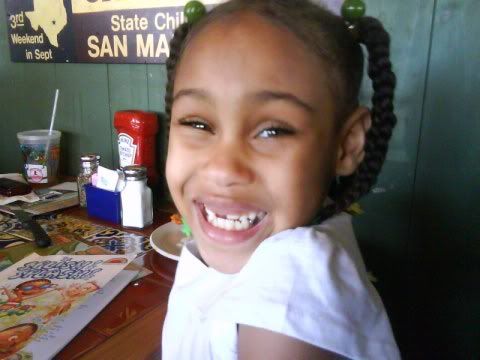 These were taken last weekend...cause my damn digital camera's dead and I can't find the power cord I'm reduced to cellular photography. :) We were having lunch @ Chilli's with my sister and my niece...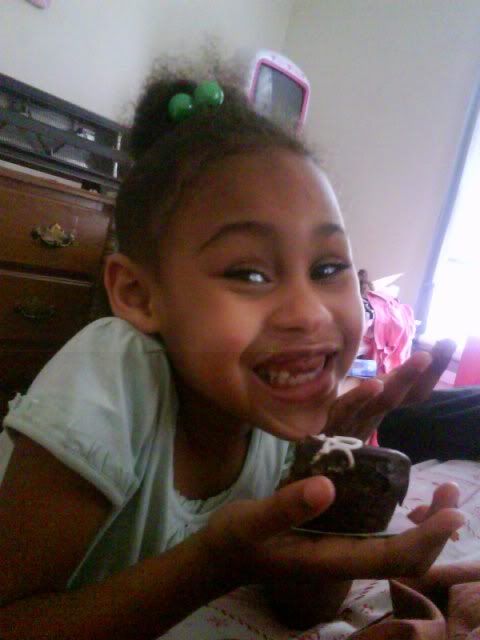 hooray for Cupcakes! haha it looks like she's posing for an ad for Hostess cupcakes to me.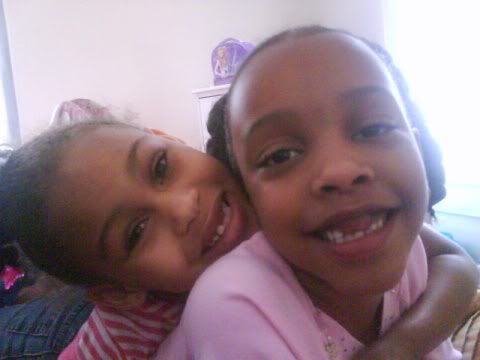 This is Jordan with my niece, Angel. She's 7 now.
awww. my Munchkin